TOP 10 EMPLOYEE HANDBOOK MISTAKES
1.  Not Having Your Handbook Reviewed by a Lawyer
You're smart. You know your business. You may even be a lawyer. But as the saying goes, "A doctor is his own worse patient," so get objective eyes to take a look at your employee handbook.
It is very easy for people to misunderstand or misinterpret written policies, and what you think is clear may not be so clear to your employees. Have an attorney who is well versed in employment law evaluate your handbook before you distribute it.
2.  Failing to Take Federal and State Laws into Account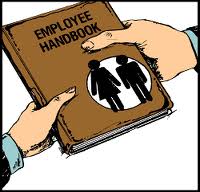 You're smart. You know your business. But the laws governing employment can be pretty arcane, and you are too busy to take the time to know them all.
On the other hand, laws such as the Family Medical Leave Act, among others, must not be misrepresented or ignored in your handbook. Personal rights in the workplace are a serious matter and should never be ignored by the employer. This is another reason to have an employment lawyer review your handbook.
3.  Creating Too Long a Document
While you want to be sure to cover all the essentials, a document that is too long can be so cumbersome that it's useless. Avoid going into such great detail that you hand employees a War and Peace-length tome that no one will ever read. Employees will feel too restricted to produce quality work if they are overwhelmed by rules and regulations.  Also, make sure the document has a coherent table of contents.
4.  Not Including Information on How to Report Harassment or Discrimination
Harassment and discrimination of an employee based on age, disability, race, color, sex, religion, or national origin are prohibited by law. These are very serious issues, and employers are required by statute to provide an opportunity for employees to voice such complaints.
Don't wait to attend to this requirement until after you have a problem. Make sure your employees have a safe and clear way to voice their concerns, and that the policies are communicated to your employees.
5.  Not Reviewing Handbooks of Similar Companies
You don't have to reinvent the wheel. If you can get your hands on them, read through several other companies' employee handbooks, looking at how they are generally set up. There are also templates available online to help you construct your handbook, including this one provided by the U.S. Small Business Administration.
Make use of any and all resources as you create your handbook — it's well worth the effort and will pay off in the long run.
6.  Letting Your Handbook Get Outdated
The world is changing fast, which means your employee handbook must be kept up-to-date. New laws, new technology, and significant changes in how you conduct business should all be reflected in your handbook when it is required.  It's a good idea to review your handbook once a year and update it as necessary.
7.  Not Having a Disclaimer
Be sure to include a disclaimer that makes it clear that the handbook contains only general guidelines and information, and is not intended to be comprehensive or address all the possible applications of (or exceptions to) the policies and procedures described.  A disclaimer is a preventive measure to keep you and your company from being boxed into a legal corner. Without a disclaimer, the handbook can be construed as a contract. There needs to be some room for you and your managers to use discretion while working within the general guidelines of the handbook.
8.  Not Using Straightforward Language
Use clear, concise language when writing your handbook. If the wording is too vague or too technical and written in a manner that can't be clearly understood by your employees, then it will not serve its intended purpose.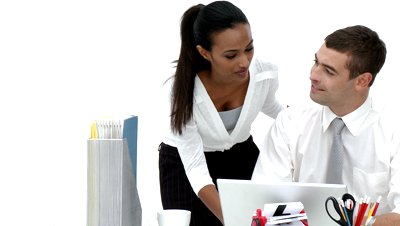 9.  Failing to Tactfully Introduce the Handbook to Current Employees
The sudden introduction of an employee handbook can imply that your company is not happy with the way employees are conducting themselves. This may or may not be the case, but either way, it is preferable to present the handbook as simply a matter of clarifying existing procedures and policies.
10.  Failing to Verify That All Employees Have a Copy
All the effort involved in developing, creating, and presenting your employee handbook will go to waste if some employees don't receive one. Make sure every staff member signs off when he or she receives the handbook.  As a matter of policy, be sure that each new employee receives one when they join the team.
Please contact us if you have any questions regarding Employee Handbooks or need any assistance in preparing an Employee Handbook for your business.