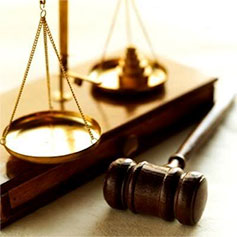 There are times when a business dispute cannot be amicably resolved, leaving litigation as the only means to an end. In those circumstances, the litigation attorneys at Schwartz Ettenger are very experienced, well equipped and fully prepared to litigate on behalf of our clients. The Firm has successfully litigated commercial matters in New York State courts, as well as in the United States District Courts for the Southern and Eastern Districts of New York.
Whether defending or prosecuting an action, our litigation experience covers a wide range of litigation matters including:
Contract disputes
Commercial and corporate matters
Insurance coverage
Insurance defense of non-covered claims
Partnership disputes
Shareholder disputes
Collection matters
Success Stories
Recent cases resulting in successful outcomes illustrate our knowledge in a variety of litigations:
Obtained dismissal of a discrimination and wrongful termination action brought against a corporate employer by a former employee.
Settled a claim made by an estate for the value of decedent's ownership interest in a partnership for over $600,000.
Obtained summary judgment for client seeking return of payments made to a business consultant for services never provided.
In every case, we strive to obtain a quick and cost-effective resolution which benefits our client. If such a resolution cannot be obtained, we will explore all legal options, and if appropriate, aggressively represent our clients in all phases of litigation. All the while, we strive to obtain for our clients the best possible outcome in a timely manner.
If you are involved in a business dispute, contact us for a consultation.