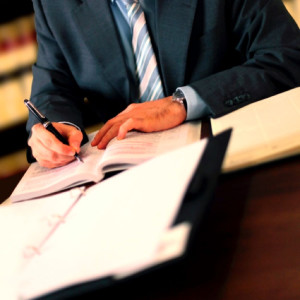 We act as general counsel to a significant number of closely held businesses, from those that are startups to companies that are doing millions of dollars in sales. When we work with a company, we seek to better understand the business so that we can more effectively help the business achieve its goals. We don't just address the immediate matter at hand; we consider the long-term consequences of any actions taken. It is our experience that this approach allows the client and the company to maximize their potential. Our business lawyers can assist you in two distinct practice areas:
General Business Matters
Many of our clients retain us to act as their "outsourced inhouse counsel". We develop an in-depth familiarity with your business, culture and legal needs. This allows us to maintain a long-term relationship, which facilitates efficiency of service. We become an integral part of your management team, serving to protect your business from legal liabilities. The specific corporate legal services we provide include:
Startup businesses
Formation of corporations, LLCs and other entities, and preparation of legal documentation required for each
Shareholder agreements, operating agreements and limited partnership agreements
Intellectual property related agreements, including licensing agreements, confidentiality and inventions assignment agreements
Purchase | Sale general terms and conditions
Business Transactions
The attorneys at Schwartz Ettenger, PLLC are commonly referred to as "Deal Makers, not Deal Breakers". We understand how to get your deals done efficiently and at a cost that makes business sense. We handle the following types of corporate transactions:
Mergers and acquisitions
Financings
Franchise acquisitions and sales
Licensing and other technology transactions
Strategic alliances, joint ventures, outsourcing and other partnering transactions
Acquisitions of specified assets
Restructurings and recapitalizations
Distribution agreements
If you have a business law question or problem, contact us for a consultation.
For information on legal issues facing your business, read our Business Law blog posts.