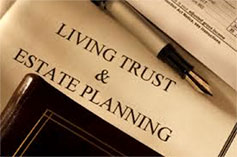 We provide exceptional estate planning and estate administration services to our clients. Our role as legal counsel is as much about being an advisor to the client as it is the preparation of the legal documents involved. A significant aspect of our work involves helping our clients transfer an increased portion of their assets to beneficiaries, on an after-tax basis, and developing the appropriate legal structures, such as trusts and limited liability companies, to hold and manage that wealth. We work with clients to minimize the overwhelming burden to the beneficiaries and survivors of the estate. The firm also counsels families and fiduciaries on asset management, federal and state tax issues and accounting matters associated with the administration of the estate.
We understand the sensitivity and importance of these issues.
Among the services we provide in the trusts and estates area are as follows:
Preparation of wills and trust instruments
Preparation of Powers of Attorney, Health Care Proxies and Living Wills
Business succession planning
Analysis and advice on estate, gift and income tax issues
Probate and estate administration, including postmortem estate planning
Sophisticated estate planning to maximize wealth transfer
Charitable planning
Guardianship proceedings
Special needs planning
Medicaid planning
If you need assistance with your matter, contact us for a consultation.
For more information on handling estate-related issues, read our Trusts and Estates blog posts.