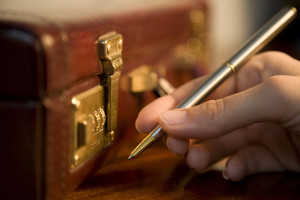 We act as employment counsel to defend and help businesses with 2 to 500 employees, in an effort to guide them to make sure they are following existing local, state and federal laws. We strive to assist managers and owners with their day-to-day employment issues to avoid litigation and conflicts that generally occur in the workplace. Our knowledge of existing laws and proper procedure for handling employment issues can save the employer time, aggravation and most importantly, money.
Our attorneys can assist you if litigation arises in the following employment related areas:
Lawsuits for discrimination in state and federal court
Claims brought before the EEOC or NYS Division of Human Rights
Litigation for alleged failure to pay wages under New York State or Federal Law
Wage and hour and independent contractor audits with the NYS Department of Labor or Federal Department of Labor and
Claims relating to employee violations of confidentiality agreements or non-solicitation/non-compete agreements
We can also assist you in the following non-litigation employment areas:
Drafting, reviewing and updating Employee Handbooks
Drafting employment agreements, severance agreements and commission agreements
Developing a hiring package for new employees
Reviewing employee policies and payroll to ensure compliance with existing laws
Conducting investigations of employee complaints
Employee training for awareness and compliance with non-discrimination and anti-harassment laws
Any employment problem or issue that arises in the day-to-day operation of your business
If you have an employment law question or problem, contact us for a consultation.
For information on legal issues facing your business, read our Employment Law blog posts.