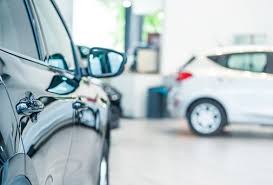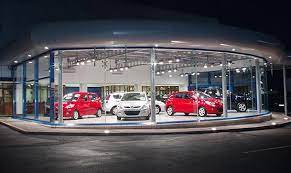 Schwartz Ettenger: The right choice for Dealership legal services
Not every law firm knows or understands the unique needs of franchised motor vehicle dealerships or independent motor vehicle dealerships. The counsel you receive from your attorney can make or break your ability to grow your business, maintain OEM relationships, keep your floorplan financing, respond to DMV or consumer complaints, manage employees or make facility improvements.
Schwartz Ettenger provides automotive dealers with the best combination of expertise, experience and value that makes us the right fit for the legal needs of automotive dealers.
Comprehensive Legal Expertise
Schwartz Ettenger offers a full-service suite of legal counsel to address common dealership needs. We provide comprehensive legal expertise to ensure that no matter what your concerns are, we can address them. Schwartz Ettenger provides legal counsel across several critical dealer areas:
Manufacturer Disputes, including Dealer Sales and Service Agreements Interpretation, Add Points, Market Area Revisions, Relocations, Audit Chargebacks and De-Dualing Demands
Floorplan Financing, Term Loans, Mortgages, Revolving Credit Agreements and Audits and Settlements
State and FTC Advertising Compliance
DMV/Consumer Affairs Investigations
Consumer Complaints, Litigation, Lemon Law
Consumer Finance and Privacy Law
Intra-Owner Settlements, Arbitration and Mediation
Experience
Our automotive dealership practice group is led by attorneys with significant experience counseling motor vehicle dealers in their everyday operations:
Lee Schwartz has been providing dealerships with insightful legal advice for almost thirty years. As the son of a former franchised automobile dealer, he knows and understands the business of selling and servicing automobiles from a dealer's perspective.
Jeff Ettenger counsels auto dealers on all areas of employment law, including negotiation of collective bargain agreements, wage and hour laws, labor laws, employment policies and procedures, employee handbooks, internal investigations, legal training for human resource departments and managers and defense against employee claims made in court or with local, state or federal agencies.
Value
Schwartz Ettenger offers competitive rates and cost-effective solutions to your everyday legal needs. Each matter starts with an initial consultation at no cost to the client. At Schwartz Ettenger, you will always have one point of contact with an attorney that is knowledgeable and working actively on the details of each of your matters. Our goals are to consistently provide practical, relevant advice and solutions to dealers and to become a long-term partner in the growth of your business.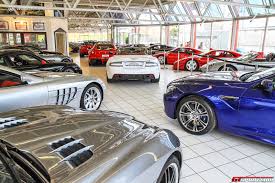 Dealership Buy/Sell Transactions
Seller Challenges:
When selling a dealership, it is critical to have experienced legal counsel at your side. Most dealers have limited experience in selling dealerships because these are often once-in-a-lifetime events. You need attorneys who understand what the dealership market has set as fair and reasonable terms for typical buy-sell transactions. We help sellers get full value for all the dealership assets that buyers purchase. This includes, among many other items, drafting workable formulas for offsetting advertising credits, floor plan credits and other factory incentives from the price of new vehicles, and better defining what parts inventory must be included in the purchased assets.
Additionally, sellers need help ensuring that they can move on to other potential suitors if a buyer cannot get the needed approvals to become the new dealer for the dealership being sold. Once again, we can help sellers address this need by drafting provisions that hold buyers accountable to getting all necessary factory, DMV, landlord and lender approvals done in an expedient manner.
Buyer Challenges:
Buyers will spend most of the purchase price for a dealership on its "blue sky" or goodwill value. That is why Schwartz Ettenger helps buyers negotiate the terms of any purchase agreement using market-proven representations, warranties and restrictive covenants that will help buyers to preserve and protect the blue-sky value that they will spend significant money acquiring.
Even after an agreement is negotiated and executed, buyers need continued support getting approval from the factory to become a franchised dealer at the seller's premises or at a new location. Leveraging experience working closely with staff at several major OEM's, Schwartz Ettenger can navigate buyers through the approval process and avoid pitfalls like OEM rights of first refusal or protests from nearby competing dealerships. We can also help to keep OEMs accountable to statutory requirements for responding timely and reasonably to your approval requests.
Last, once all approvals are obtained and a closing is scheduled, buyers can depend upon Schwartz Ettenger to help manage the logistical details to ensure closings happen on time and go smoothly. From transferring balances between floorplan lenders to resolving last-minute issues with vehicle inspections and appraisals, we can help dealers negotiate and resolve unexpected disputes in real time so buyers can operate a dealership at closing.
Partnering Through the Buy/Sell Process:
Schwartz Ettenger manages buy-sell transactions by balancing attention to detail with an eye on moving the deal forward. With a range of risks that can throw a transaction sideways at every step, we are at our client's side from drafting a letter of intent all the way to closing and beyond. Whether you are buying or selling a dealership, you can count on Schwartz Ettenger's unique blend of experience and expertise with auto dealership buy-sell transactions to help you achieve a successful closing.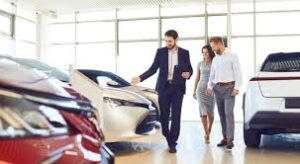 Factory Deficiency Letters
Whether you are a dealer, general manager or office manager, you may have received letters from your manufacturers with titles like "notice of default" or "dealer performance letter." You may have even had conversations about these letters with your zone manager, who may have downplayed the significance of these letters.
If this situation sounds familiar, ignore these letters at your own peril. We strongly advise dealers to respond in writing to these deficiency letters every time a factory sends one to a dealership. In such letters, manufacturers highlight various "deficiencies" that they expect a dealer to correct such as failing to meet OEM new vehicle sales targets, receiving customer service scores below those received by other dealers in your state or region or failing to have your exterior signage, showroom or service area comply with a manufacturer's latest imaging requirements. While one letter may not result in any immediate concern, if your dealership continues to receive such letters on a regular basis, these letters can become the basis for a manufacturer's termination action if not properly responded to and addressed by the dealership. These letters can also prevent dealers from executing succession plans or the sale of the dealership to an interested buyer.
Schwartz Ettenger can help dealers effectively respond to manufacturer deficiency letters. OEM correspondence often cites dealer standards that are unreasonable for the dealership's local market or go against state statutes or court precedent. Very often the manufacturers are the direct cause of poor sales performance when they cannot adequately provide a sufficient allocation on new vehicle inventory, especially with popular car and truck models.

We work closely with dealers to draft responses that not only cite these legal requirements, but use OEM data and market information to prove that dealerships are meeting obligations under factory sales and service agreements. We can draft such responses on dealer letterhead or our own based upon a dealer's own comfort level.
Don't wait until the last minute to protect your dealership from termination proceedings. Contact us at 631-777-2401 for more information on how we can help you respond to factory deficiency letters.
Dealership Succession Planning & Estate Planning

For most dealers, ownership in one or more dealerships represents their biggest, most valuable personal asset. With the right planning and legal counsel, such an asset can not only be protected for future generations but allowed to grow further in value when bringing future generations into management as dealer successors.

Dealers can rely upon Schwartz Ettenger to develop custom estate/succession plans that focus on achieving the following objectives:

Minimizing Tax Liability:

With expected changes coming to the federal estate and gift tax laws, many dealers could be faced with lower thresholds for federal estate and gift tax exemptions. To prepare for these likely changes, dealers should consider estate planning and gifting strategies that will minimize the impact of these lower thresholds and other changes if they occur. Schwartz Ettenger offers a full range of Estate Planning Services to address these needs.

Ensuring Compliance with Factory Ownership Requirements:

Franchised automotive dealers need attorneys who can create effective estate plans while understanding the ownership limitations that OEM's place upon their dealers. Schwartz Ettenger meets this challenge by offering in-house expertise in both estate planning and dealership franchise law. We can develop estate plans that comply with the dealer's obligations as an automotive franchisee. Additionally, we can work with dealers to develop succession plans to allow future generations to become successor dealer-principals and continue the success and operation of a dealer's business.

Providing Dealerships with Continued Control:

We can develop estate plans that allow dealers to maintain managerial control of the business while transferring ownership of dealership and related real properties out of their estate and into family trusts or directly to family members.

Allow Future Generations to Participate in Ownership and Management:

Whether or not you know when you will step back from owning and running your business, Schwartz Ettenger can develop estate and succession plans that will allow for the smooth transition of dealership ownership and management. We can offer dealers the flexibility of maintaining long-term control versus making immediate transfers or allowing for gradual ownership and management changes over time.

Manage All Estate-Related Advisors:

Very often, dealers seek advice from their CPA's, financial planners, and life insurance agents as well as from their attorneys. Schwartz Ettenger is experienced in coordinating our client's various advisors to ensure that their advice and deliverables align with the client's long-term goals and personal preferences.