WATCH OUT FOR THESE EMPLOYMENT LAW CHANGES IN NEW YORK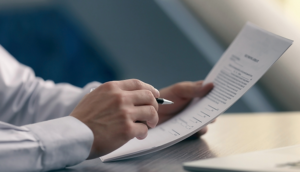 Just when you thought you were done updating your employment policies for the year, New York passes more employment laws. It has been an active 2019 with a host of recent legislation imposing additional obligations and potential liability on employers. Here is a summary of the most significant changes:
Sexual harassment. In addition to last year's changes, a recent bill (awaiting Governor Cuomo's signature) lowered the burden of proof for sexual harassment. Gone is the requirement that the conduct be severe or pervasive in order for the employer to be liable. Employers have a defense against an action if they can show that the alleged harassment consists of "petty slights or trivial inconveniences." The law also extends the statute of limitations for claims, allows recovery of punitive damages and attorney's fees, and eliminates the defense that the employee didn't make an internal complaint.
Confidentiality and arbitration. Restrictions on confidentiality and arbitration clauses have been expanded to cover all harassment, discrimination, and retaliation claims. Previously these rules applied to sexual harassment complaints only. This law is part of the sexual harassment law discussed above and is awaiting signature.
Salary history. Employers cannot request, require, or rely on the salary history of applicants or employees in order to determine an employee's salary or employment. The law also allows applicants or current or former employees to privately sue for violations and obtain injunctive relief and attorneys' fees if they prevail.
Pay equity. Equal pay is required for "substantially similar work, when viewed as a composite of skill, effort, and responsibility, and performed under similar working conditions." In other words, it applies even if the jobs are not identical. The law prohibits pay disparities based on a wide range of protected classifications including age, race, creed, color, national origin, sexual orientation, gender identity or expression, military status, sex, disability, predisposing genetic characteristics, familial status, marital status, or domestic violence victim status.
Hair-based discrimination. Discrimination under the New York Human Rights Law now includes traits historically associated with race, including, but not limited to, hair texture and protective hairstyles, such as braids, twists, locks, etc. Employers should take care that grooming policies do not violate the law.
Gender identity discrimination. Employers cannot refuse to hire, fire, or discriminate on the basis of an employee's gender identity or expression, which is defined as "a person's actual or perceived gender-related identity, appearance, behavior, expression, or other gender-related characteristic regardless of the sex assigned to that person at birth, including, but not limited to, the status of being transgender."
Note that New York City and surrounding counties have also passed new employment laws this year which may apply to employers in those jurisdictions.
Takeaways for employers
These changes can result in significant liability for employers. All New York businesses regardless of size should consult an employment lawyer to discuss the following:
Updating sexual harassment policies and training materials
Reviewing employment, separation and settlement agreements, employment applications, employee handbooks, and dress code/grooming policies
Additional training for HR, hiring managers, and supervisors
If you need assistance evaluating and revising your employment practices to ensure compliance with federal, state and local laws, contact us for a consultation.