ELECTION DAY IS ALMOST HERE! DO YOU KNOW YOUR OBLIGATIONS TO YOUR EMPLOYEES?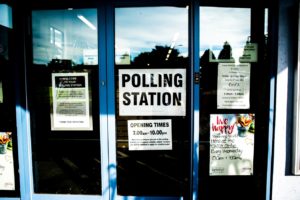 Election day is coming on November 6, and like many states, New York has a voting leave law which imposes certain obligations on employers.
Do you know that you may have to give time off to employees to vote?
While there is no federal law governing voting leave, New York Election Law § 3-110 provides that, if employees do not have sufficient time outside their working hours to vote, they may take off up to 2 hours at the beginning or end of their shift, with pay, to allow them time to vote.
Sufficient time is defined as: 4 consecutive hours either between the opening of the polls and the beginning of the employee's working shift or between the end of the employee's working shift and the closing of the polls. However, employees must notify their employer no more than 10 or not less than 2 days before the day of the election that they will take that time.
In addition, employers must post a notice setting forth these provisions not less than 10 working days before every election and until the close of the polls on election day. If you haven't posted your notice, you should do so immediately.
For more information about the law and the required notice, see this link.
If you have questions or would like additional information, please contact Jeff Ettenger at JSE@SELAWNY.COM