WHY YOUR ADULT CHILDREN NEED A POWER OF ATTORNEY AND A HEALTHCARE PROXY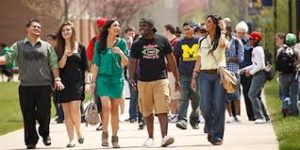 Now that your child has reached the age of 18, and may be starting college or has entered into the working world, there is something very important that you as parents should do, and that is to ask your son/daughter to sign a Power of Attorney and a Healthcare Proxy naming you as their agent.
Why?
Because in most states parents do NOT have the authority to make health care decisions, or manage money on behalf of their kids once they turn 18. It does not matter that you are paying their tuition, or that they are covered on your health insurance or that you claim them as dependents on your tax returns. You still have no authority to make health or financial decisions for them. This means, if your child is in an accident and becomes incapacitated, even temporarily, you might need court approval to act on his or her behalf or even to find out basic information as to his or her medical condition.
There was a case in Texas where parents were unable to secure even basic information about the medical condition of their college-aged sons following a car accident that left both boys unconscious and in the hospital. After a few days, both sons regained consciousness and gave their doctors permission to speak with their parents. In another case – a couple's college-aged daughter remained in a coma for weeks- parents had to start a court proceeding to become their daughter's temporary legal guardian. Such court proceedings typically cost thousands of dollars, take time, and are not as uncommon as you might think.
Our firm offers our clients and friends of the firm what we refer to as a FREE COLLEGE STUDENT PACKAGE.   We offer any college age young adult the benefit of having  our firm prepare the following two documents for them:
     Health Care Proxy  – The Health Care Proxy will allow your child to name another person (typically his or her parents) to make medical decisions for them if they are unable to make or communicate such decisions on their own. This document will also allow the designated agent to access your child's medical information.
     Power of Attorney – The Power of Attorney allows your child to name you (or another person) to take over financial matters if need be, such as handling bank accounts, signing tax returns, and making other non-medical decisions.
If you are interested in taking advantage of our firm's offer, please contact our office.