PROTECT YOURSELF AND YOUR FAMILY WHEN FACING A HEALTH CARE CRISIS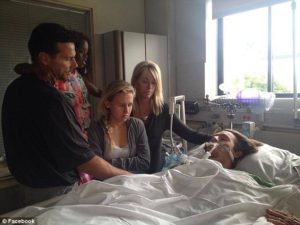 No one wants to think about what would happen if they or a family member suddenly became ill or was seriously injured. Unfortunately, when we don't plan for such possibilities, it can cost us in terms of loss of control over medical decisions, added stress and significant financial and legal problems. There are 3 important documents that can help address some of these issues so you or your family are protected to the extent possible.
Durable Power of Attorney. A power of attorney is a legal document that gives someone you choose the power to act in your place. It is crucial to the management of your financial assets while you are alive. A trusted individual is selected to act on your behalf should you be unable to do so due to mental or physical incapacity. Having this document in place avoids the need for appointment of a guardian should you become mentally or physically unable to take care of your affairs. It is important to take care in selecting the right person since that person will have control over your money. In addition, choose someone with the time and expertise to handle your finances.
Health Care Proxy. This document names an individual to make decisions associated with medical care if you are unable to do so due to an accident or otherwise.  A health care proxy will reduce the likelihood of family conflict, as well as the need for court intervention in making health care decisions. You should discuss your wishes regarding medical care in advance with the person who you name as your health care proxy, so the individual understands what you would want.
Living Will. A Living Will is a document that lets you state your wishes for end-of-life medical care, in case you become unable to communicate your desires. A Living Will can give invaluable guidance to family members and healthcare professionals if you can't express your wishes. Without a document stating those wishes, family members and doctors are left to guess what treatment you prefer. They may end up in painful disputes, which occasionally make it all the way to a courtroom.
Although these conversations can be uncomfortable, remember that your loved ones will be left to deal with the emotional, financial and legal issues if you don't do it. Talk with your family and an experienced trust and estate attorney about preparing for a health care crisis.
For more information on this topic, read our related posts:
Why Your Adult Children Need A Power of Attorney and A Healthcare Proxy
Estate Planning Documents Needed to Avoid Family Conflict When You're Gone
To discuss your estate plan, contact us for a consultation.