SCHWARTZ ETTENGER EXPANDS ITS PRACTICE AREA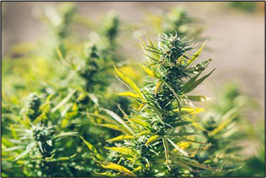 As legalization, regulation and rising acceptance of the cannabis industry, for both medical and recreational use, gains momentum in New York state and around the nation, numerous opportunities – and challenges – face this industry and its affiliated businesses.
Whether it's asset protection, regulatory compliance and risk management, labor and employment-related disputes, negotiating, reviewing, and drafting leases or navigating insurance issues, Schwartz Ettenger's team of experienced attorneys counsel their clients on these issues and a wide range of matters related to this rapidly developing area of the law.
Schwartz Ettenger advises clients in the cannabis industry and affiliated industries in:
Business formation
Contract law
Trusts and Asset Protection
Distribution agreements
Intellectual property
Labor and employment
Leasing
Licensing applications
Litigation
Mergers, sales and acquisitions
Privacy and data security
Real estate transactions and property acquisitions
Regulatory compliance
And more …
If you or someone you know needs assistance with starting or operating a cannabis related business, contact us for a consultation by filling out this form, or by calling us at 631-777-2401.