SUCCESSION PLANNING: Essential To Consider For Every Business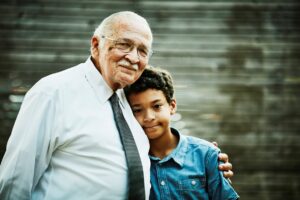 What Is Succession Planning?  To put it in a nutshell, the term 'succession planning' refers to a business strategy companies use to pass leadership roles down to the next generation. After years of hard work and personal sacrifice, succession planning ensures that businesses continue to run smoothly and without interruption, after important people move on to new opportunities, retire or pass away.
For family businesses, succession planning is crucial because it can help avoid the wounded feelings and disputes that can flare up when emotions are heightened during a transition of leadership. For example, if the founder of a company has identified an heir apparent, this should be clearly communicated to all family members.
A good succession plan provides for the following:
Succession Planning Can Help Your Business Survive an Unforeseen Event
While you can't predict unforeseen events (like the disability or death of yourself or a key employee), with a succession plan, you or your family will have the roadmap to responding to such events. Without a succession plan, there will be a scramble to keep the business running smoothly. This is never good.
Succession Planning Forces You to Think Long Term
Succession planning forces you to take the time to think about your company's future. Who among your team do you think can rise to fill a top management position? How will you train them to prepare them for increased responsibility?
Succession Planning Can Spur Positive Intracompany Communication
Since succession planning is about laying the groundwork for the future, it's typical for business to involve key members of the organization. Getting everyone together to talk about the future of your business is a great way to promote communication between departments and/or employees.
Succession Planning Can Save You Money
If you aren't prepared for an unexpected vacancy, you risk incurring significant costs. Having a documented succession plan in place for several positions can often save you the costs associated with hiring outside people for key leadership roles, and facilitate promotion from within.
Succession Planning Can Keep Your Staff Motivated
Putting a succession plan in place can send a positive message to your employees. There is a sense of security to know the company is planning for the future, and perhaps more importantly, they will see that the company is committed to developing staff members for future leadership positions.
With only one-third of businesses successfully passing to future generations, having a succession plan in place provides stability, as well as peace of mind that your wishes for your company, employees and family will continue.