NYC AND LONG ISLAND REAL PROPERTY FRAUD ALERT SERVICES: PROTECTION FOR PROPERTY OWNERS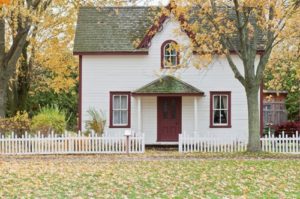 Nassau County recently announced a new service designed to alert county residents of fraudulent property record filings with the Nassau County Clerk. "Nassau County Property Fraud Alert" is an electronic notification service that alerts residents via email any time a land record document (deed, mortgage, lien, etc.) is recorded on their home. Suffolk County has a similar service called the Home Owner Watch List (HOWL).
The purpose of these services is to protect owners from errors, and more importantly, possible fraudulent activity.
Property-related fraud is a serious problem. While an alert will not prevent fraud from happening, an early warning system allows you to take appropriate action if you believe fraudulent activity has occurred with your property.
How to Register
If you register for these services, you will get an email anytime a document with your name is filed with the County Clerk's Office in Nassau or Suffolk. Note that you will only get alerts to your email address. If you receive any suspicious "urgent property notifications" through U.S. Mail or by phone, contact the County Clerk's Office immediately.
This service is free and applies to any property owner in Nassau and homeowners in Suffolk. To register in Nassau, click here. In Suffolk, register here.
In New York City, the ACRIS Notice of Recorded Document System is similar to the ones on Long Island. Notification can be received via email or text message. It applies to any property owner as well as agents, executors, lienors and others. For more information, visit the ACRIS website.