AVOID THE "GOTCHA" CLAIM: ENSURE COMPLIANCE TO PROTECT YOURSELF FROM "LEGAL" EXTORTION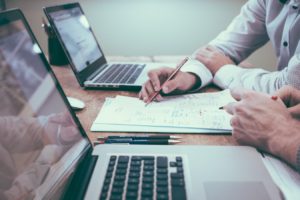 Are you ready for "gotcha" claims? That's where someone deliberately goes looking for companies to sue for violating a law. For example, a client recently received a letter from an attorney claiming that they had violated the Fair Chance Act of New York City ("FCA") and seeking $3,000 in fines, penalties and legal fees. Under the FCA, an employer is not permitted to do a background check or inquiry about past criminal history until they make a conditional offer of employment to the prospective employee. The employer posted a job opportunity on Indeed, which stated, among other things, "Criminal Background Check Required."
Upon first review, it did not appear that the employer violated the FCA, as the Act does permit the employer to perform criminal background checks, but only after an offer of employment is made. Thus, the advertisement appeared accurate. After we reviewed the FCA more closely, the Act specifically forbids employers from publishing advertisements with this specific language. This appears to be inconsistent with the other provision mentioned above, but the statutory language is quite clear.
Although it is uncertain whether the "Claimant" in this case was damaged, and thus entitled to money, the employer could still be subject to fines and penalties under the FCA. Either way, this harmless error could subject them to legal risk, costs and penalties.
Other examples of targeted claims involve the Americans with Disabilities Act ("ADA"). If you own a commercial establishment, and do not have full accessibility for those with disabilities, you could be subjected to an ADA claim or lawsuit. There are attorneys who retain engineers to go property to property to determine if the owner is ADA compliant, and specifically permits full access to the property for people with disabilities. If you are the target of a claim of this nature, you are subject to fines, penalties and attorney's fees.
These types of claims have existed for years, but recently, lawyers are raising their game. The ADA requires full access to people with disabilities, not just at the physical premises, but company websites. As such, if you have a website that does not provide equal access to the blind and deaf, you risk a claim under the ADA. Like the attorneys going property to property, there are attorneys examining websites and filing claims based upon ADA violations.
Think this is unfair? Think this is reprehensible behavior? You are not alone. Nevertheless, these statutes exist, there are many attorneys that will seek to profit from them, and there is very little the courts or your own attorney can do to protect you. If you are the subject of this type of claim, your out-of-pocket costs could range from $2,000 up to $15,000. Cry and yell all you want, but it is real, and it is frequent.
You may get lucky and never receive a claim of this nature. You could also be targeted. Take steps to fix it now and avoid a huge headache later.
If you are concerned about your potential risks, contact us for a consultation.