LOOKING TO BUY A FRANCHISE? HERE'S WHAT YOU SHOULD KNOW AND HOW TO GET STARTED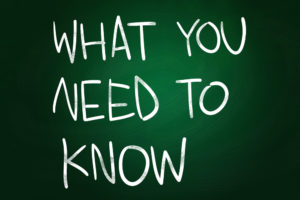 So, you're thinking about buying a franchise? Maybe you thought about it on your own, or someone has approached you about buying one. Many people will have you believe that buying a franchise is a fast track to success and riches. Like buying any other business, there are pros and cons.
In this article, we will discuss some important considerations before jump into the franchise business. We will also suggest how you can get started.
1. What is a Franchise?
Franchising is basically an authorization granted by a company to carry out specified commercial activities in a specific manner through a licensing relationship. In franchising, there is the franchisor (the person or company that grants the license) and the franchisee (the person or company granted the license). For instance, McDonald's is a franchise, and so is Dunkin Donuts, Subway, 7-11, Gym Guyz, Mr. Handyman. In sum, the franchisor grants a license to the franchisee to conduct business under the trademark and trade name owned by the franchisor. Typically, the franchisor also provides the franchisee with products and services, equipment, and the entire system to operate the business. The franchisee generally receives assistance with site location and building development, training, operating manuals, quality control, marketing strategy, and business support. The franchisor does not manage or operate the individual franchise; that is the role and responsibility of the franchisee.
2. The Pros and Cons of Buying a Franchise.
There certainly are good reasons for buying a franchise. As a franchisee, you become a business owner and avoid having to deal with the ups and (mostly) downs of the job market; however, you do have to answer to the franchisor. A successful franchise is one that is tried and tested, so you will have the advantage of experience of the franchisor, with a proven business model, to guide, train, and support you. You will also have the luxury of greater buying power to help lower the costs for the products and services you need to run your business.
Buying a franchise also comes with some negatives. Start-up costs and royalty fees can be high. Start-up costs include those of most other businesses, such as location and building development. In addition, franchises usually charge an up-front franchise fee. Franchisees also are required to pay the franchisor monthly royalty fees equivalent to a certain percentage of sales. Most franchises require that the franchisees buy their materials from them or their supplier, which may result in paying a higher cost. Many franchises do not provide any financing. The franchisor controls the territory as to location and amount of stores, which may cut into your market potential.
3. How to Get Started.
If you decide that the pros of franchising outweigh the cons, and would like to proceed to buy a franchise, consider this advice:
• Do your due diligence. Research the top franchises, as it is a constantly changing market. Of course, there are always the staples, but they come with a high premium.
• Attend franchise events. There are many expos with hundreds of franchises in attendance. This gives you the chance to learn about the different franchises, to network, and to shop around.
• Contact the franchisor and other franchisees. Reach out to the franchisor and gather as much literature and information about the franchise that you can. It would also be worthwhile to stop in to your local franchise store to get their opinion about the franchise and the franchisor.
• Check with the Better Business Bureau and Consumer Affairs. See if there are any complaints against the particular franchisor and local franchisees because a bad review will reflect on your business.
• Consult and hire an attorney experienced in contracts and franchising to review and discuss with you any agreements or other documents that you will be required to sign up with the franchisor.
If you are looking to buy a franchise, we can be of great assistance to you. Please do not hesitate to contact us.
Learn more about our business law practice.