BEWARE OF CREDIT CARD LITIGATION, THE NEXT WAVE OF CLASS ACTIONS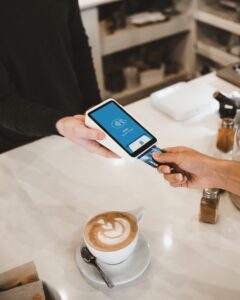 Twenty years ago, I was sitting in my office when I got a call from a client who had just been served a lawsuit under the Americans with Disabilities Act ("ADA") for not having handicapped access to its restaurant.  Amongst other things, the lawsuit alleged that the restaurant did not have an ADA compliant ramp providing access to the premises.  The client had already called the Plaintiff's attorney and they demanded $15,000 to settle the case.  Soon after, we learned that the Plaintiff had filed over 50 lawsuits in New York alone.
The client commented that this seems like extortion; to which I replied, "it is; the legal kind."  If you do not settle, the Plaintiff would be entitled to damages, which could be between $500 and $2,500, their attorney's fees, and the client would have to make his restaurant fully ADA compliant, which could easily cost $10,000.  So, he had no choice but to settle.  This became, and still remains, a lucrative and cottage industry.  If you maintain a commercial establishment, and it is not ADA compliant, odds are you are eventually going to get sued.
Five years ago, I was sitting in my office, when I got a call from a client saying they had just been sued for not having an ADA compliant website for full accessibility for blind people.  This claim seemed strange to me, but after researching same, I found that it was real.  The ADA does require business owners to have websites that are accessible to all individuals with disabilities, including the blind.   Again, this is a form of legal extortion.  Attorneys are literally scouring the internet looking for businesses to file claims against.  If your business ignores this, yes, eventually you are going to have to deal with a legal claim.
Just last week I got a call from a client who said that they had received a letter from an attorney stating that they had violated New York law by charging a 2% charge for use of credit cards at his restaurant.  Again, I had never heard of this.  I always assumed that because the credit card companies charge vendors 2% to use their card, that the vendor was entitled to place that fee back on their customers.  And with the growth of inflation and rise in costs, many business owners who previously absorbed this fee are now passing it along to their customers.
But this is not correct.   Under New York's general business law, business owners cannot simply add 2% to the bill.  Instead, they must offer a 2% discount for cash and post the discount in their place of business before the charge occurs.  Meaning you can't give a customer the check and tell them about it.  The 2% discount has to be posted so that they are aware of it before they make the purchase.
Presently, these actions are brought by the Attorney General, and it appears there is a maximum fine of $500.  But there are attorneys that believe that a claim can be brought as a private cause of action, and as a class action.   It does not appear that this has been tested to date, but it will be.  If this letter was written to my client, assume it was written to 100 other business owners.  And if 1 attorney thinks there is a viable claim, 10, 20 and 100 more will follow.  Meaning unless business owners become aware of this, and change their policies accordingly, at some point a letter will be coming.
Attorneys are creative.  Any law that is passed, you can be assured that they are looking for ways to monetize them.  Business owners have to be ready and proactive.