WHAT YOU NEED TO KNOW ABOUT NEGOTIATING COMMERCIAL LEASE RENEWAL CLAUSES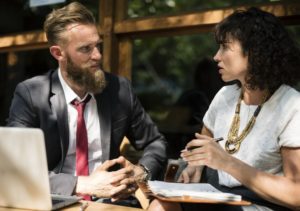 Renewal options in commercial leases are valuable to landlords and tenants. For tenants, they provide the opportunity to lock in the space, costs and other negotiated benefits for another lease term. Landlords benefit by having more certainty of keeping a tenant and avoiding the time and expense of finding someone else and making improvements to the property.
Commercial leases are drafted by the landlord, or by the landlord's attorney, so the terms of the lease will always favor the landlord. However, an experienced attorney can identify what terms should be modified or added to provide the best protection for the tenant. When negotiating the specific terms and conditions of a commercial lease renewal clause, there are a number of factors to consider, including:
How many renewal terms will be available to the tenant and how many years will each term last? A landlord will typically make more concessions for a tenant who agrees to a long-term lease.

How much advance notice must the tenant give in order to exercise its right to renew the lease?

How notice must be given to the landlord (and possibly other parties – i.e. the landlord's attorney)?

Will there be a rent increase, and if yes, how will it be calculated? Provisions for rent increases based on fair market value should be carefully drafted to minimize disagreements.

What other concessions will be offered? Improvements, broader usage rights, cost sharing for utilities, etc. may all be inducements to encourage renewal.

When and how can the landlord revoke the tenant's renewal option? Landlords want wide discretion, but tenants want it limited to material defaults.
In considering these questions, it's important to conduct due diligence to understand market conditions prior to starting negotiations. This is true not only at the time of discussions about the initial lease, but also when the renewal comes up. Despite the existence of the lease renewal option, tenants could still seek to renegotiate when the lease comes up for renewal. If the landlord is unwilling to negotiate, then the tenant could use the renewal option as a backup plan. Long before the actual renewal comes up, the parties should begin discussions so they have the most leverage.
Renewal options are an important term in commercial leases with long-term repercussions. Parties should utilize experienced attorneys to help them negotiate and draft beneficial agreements.
If you are considering leasing commercial space, contact us for a consultation.
Learn more about how our real estate practice can help you.