NEW YORK STATE'S EVER-CHANGING LEGAL LANDSCAPE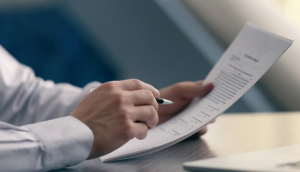 Over the past 18 months, New York State and New York City have passed a number of laws relating to Covid-19, as well as other areas of employment law, that have altered the way employers treat and pay their employees, and have significantly altered the employment landscape.  Just recently, the State and City have passed more laws that employers need to be aware of.
NEW YORK HERO ACT
New York State passed the New York Health Essential Rights Act (HERO Act) which mandates that all employers adopt a health and safety plan to protect employees from present and potentially future airborne diseases.  The Department of Labor will now require all employers to have a plan in place, and will have investigatory authority to examine an employer's books and records and impose fines for non-compliance.
The DOL has created a model plan for specific industries, which can be found on their website.  Or the employer has the option to create its own plan, as long as the plan meets certain criteria outlined by the DOL.  The plan must be created and posted by August 6, 2021 and must be provided to employees by September 5, 2021.
If you need assistance with a plan that complies with the HERO Act, our firm can assist you in drafting a DOL compliant plan for a flat rate of $500.
NEW YORK CITY WORKER-PROTECTION LAWS
New York City has modified the Fair Workweek Law to provide additional protection for fast food workers.  After a 30-day probationary period, employers are no longer entitled to terminate employees without just cause.  Employers in this industry must provide employees a written explanation for the employee's termination or reduction in hours.  Layoffs are not legal unless there is a downturn in business, and must also be done in reverse seniority order.  While this law only affects the fast-food industry, it radically alters the "at will" status of employees.  If the City adopts similar laws in other industries, it will significantly affect how employers can hire and fire their staff.
As you may be aware, New York City also previously passed laws that protect a prospective employee from being turned down for employment based on their criminal history.  New York City has now expanded this law to protect not only criminal convictions, but criminal arrests and accusations, both during the interview process and once employed.  If the employer wishes to take action against an employee or applicant for employment related to a conviction, arrest or accusation, they are required to provide the employee with specific information regarding the criminal matter and their decision relative to employment.
NEW YORK STATE'S ASSISTANCE TO SMALL BUSINESS OWNERS
It is not all bad news for employers.  New York State continues to attempt to provide aid to employers negatively affected by Covid-19.  New York State has created a Pandemic Small Business Recovery Program for employers within the State.  Employers with less than 100 employees can seek a grant from the State if they are able to show that Covid-19 has negatively affected their profits from 2020 as compared to 2019.  Employers must show: (i) at least a 25% loss of profits from 2020 as compared to 2019; (ii) total business expenses for 2020 must be greater than the grant amount sought; and (iii) that they did not qualify for relief under any prior Covid relief plan.
If you have any specific questions relating to any of the new employment laws, or need help implementing a plan to comply with the new HERO Act for your business, please contact us at 631-777-2401 ext. 22 or jse@selawny.com.