BEYOND THE LOT (JULY 2022): THE FTC'S PROPOSED DEALER ADVERTISING RULES
By now, many dealers have likely heard about the FTC's proposed rules on dealership advertising and F&I office disclosures (16 CFR Part 463).  To help dealers sort through all the commentary on these proposed rules, we have provided a brief summary of these proposed rules as well as some of the highlights of what you may need to know about them.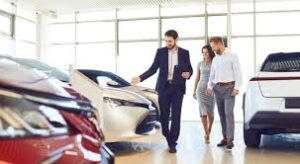 Why is the FTC Proposing These Rules?
The number of complaints to the FTC on unfair or deceptive advertising is relatively minor – only 0.3% of all the automobile transactions that occurred last year have produced consumer complaints, most of which have not been verified as legitimate.  Additionally, the FTC can already address these issues using its existing enforcement tools like the Truth in Lending Act and Regulation Z.
The reason seems to be related to the FTC's current means of enforcement.  Often the FTC must first identify specific non-compliant practices a dealership has committed before commencing with litigation.  These proposed rules help the FTC expedite the timeline for filing claims against dealerships by providing in a codified form more detailed, specific examples of what behavior would be considered unfair or deceptive.  Additionally, the proposed rules would purportedly allow the FTC to seek civil penalties against violators, something that the US Supreme Court's decision in AMG Capital Management v. FTC took away from the FTC last year.
What Do These Proposed Rules Require from Automotive Dealerships?
The proposed rules would include, among other things:
More accurate pricing disclosures in dealer advertising, including a stated "offering price" for each vehicle that would be included in all advertising;
Restrictions against misrepresentations about vehicle price, the availability of vehicles being advertised, discounts and rebates and whether a sale is final or not (e.g., when delivering a car to a customer prior to final approval of financing and after a trade-in has been accepted) and delivered to the dealership;
Prohibitions on sales of add-on products or services that produce no benefit to the consumer;
More, express and written disclosures, including disclosures on dealer websites of what add-on products and services are optional for any given transaction and the prices for such products and services.
Requirements that consumers provide express, informed consent for add-on charges to avoid F&I charges that are "slipped into" customer invoices.
Prohibitions on misrepresenting whether or not a dealership will pay off any outstanding loan balances on vehicles being traded in or whether the amount of such balance will be included on the balance owed by a consumer under the new vehicle's loan;
Mandated record keeping for 24 months of all materially different ads, sales scripts, training materials and marketing materials.
Concerns with the Proposed Rules
Among some of the concerns being voiced, the proposed rules require that a customer's actual agreement to purchase F&I products must be "an affirmative act communicating unambiguous consent" that goes beyond delivering an agreement signed or initialed by a customer.  The concern with this requirement is that the FTC does not provide a clear example of what meets this standard, especially when signed contracts have been legally recognized in all jurisdictions for hundreds of years to signal unambiguous assent to accept products or services.
Additionally, how is the FTC defining what products or services produce no benefit to the consumer?  For instance, is VIN etching something that produces a benefit?  No matter how these definitions are made, there are likely to be some reasonable claims made that such definitions may be too narrow and arbitrary.  Unless the FTC is looking to prohibit specific unreasonable practices, complying with this part of the rule will be challenging and expose dealers to liability without additional guidance from the FTC.
The cost and time involved in enforcing these proposed rules is another major concern for dealers.  Excessive paperwork will increase the cost of vehicles and the time for consumers to purchase them because of the increased number of disclosures that need to be communicated in writing to customers and the extra time it will take to document the informed, express consent of customers.  The FTC has estimated that the cost per dealer for complying with these rules will be up to $1.6 million over ten years.  The FTC, in its notice of the proposed rules, cited that these rules were created to help consumers, because they are taking too long to complete vehicle purchases.  However, if such rules are implemented, then they will only make the purchase process more time-consuming and complex for consumers.
Under these proposed rules, advertising that states the availability of certain models may also trigger potential liability for dealers.  Given the precarious nature of the automotive supply chain, a dealership could have certain models in stock when an ad is posted only to have that inventory disappear.  Accordingly, if these proposed rules are adopted, dealers should carefully consider making any statements affirming that certain models are in stock for purchase.
Potential Advantages of the Proposed Rules
The proposed rules may provide some benefits to automotive dealers, particularly those that already have detailed compliance programs related to their advertising and marketing programs.  The rules do try to provide more clear-cut guidance on specific unfair and deceptive trade acts, so that dealerships can avoid committing those specific acts.  The rules also help level the playing field for dealerships in states with stringent advertising compliance requirements competing against competitors in nearby states with more lenient regulations.  For instance, I know of one dealer who used to complain about another dealership just across the river in a nearby state who made claims in its TV advertising that simply could not be made under state law in the dealer's home state.
Commenting on the Proposed Rules
Comments must be received by September 12, 2022 by filing on https://www.regulations.gov.  Note: the NADA has requested that the FTC extend this deadline by another 60 to 120 days in total, to allow for what NADA expects will be a flurry of responses to these proposed rules.
Mr. Timson is an experienced attorney focused on franchised automobile dealerships. He is a member of Greater New York Auto Dealers Association and the National Association of Dealer Counsel.  He can be reached at ket@selawny.com or 631-777-2401.
COME VISIT US ONLINE FOR A COMPLETE OVERVIEW OF OUR DEALERSHIP LEGAL SERVICES AT www.SchwartzEttenger.com/dealerships.
The information provided in this article does not, and is not intended to, constitute legal advice; instead, all information, content, and materials available on this site are for general informational purposes only.  Information in this article may not constitute the most up-to-date legal or other information.  Readers of this article should contact their attorney to obtain advice with respect to any particular legal matter.  No reader, user, or browser of this article should act or refrain from acting on the basis of information in this article without first seeking legal advice from counsel in the relevant jurisdiction.