2023 EMPLOYMENT LAW UPDATE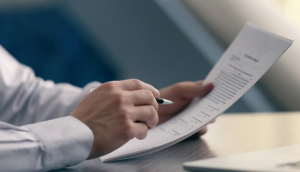 In its ongoing commitment to employee protection, the State of New York consistently introduces new laws that have a significant impact on employers, potentially impeding their companies and exposing them to the risk of fines and penalties for non-compliance.
New York Employers with "No Fault" Attendance Policies Subject to Penalties for Disciplining Employees Who Take Protected Leave
Starting from February 20, 2023, New York employers with absence control policies in place, who discipline employees for taking protected leave under any federal, state or local law will be subject to penalties.
Signed by Governor Kathy Hochul on November 21, 2022, S1958A (which amends Section 215 of the New York Labor Law (NYLL)) targets employer policies that attempt to control employee absences by assessing points or "demerits" or docking time from a leave bank when an employee is absent, regardless of whether the absence is permissible under applicable law. The amendment prohibits employers in New York from taking these actions when employees take a legally protected absence. Though the law does not prohibit attendance policies that include a penalty point system, legally protected absences cannot be used to deduct from these point systems.
Employers are prohibited from retaliating or discriminating against any employee that makes a complaint that the employer violated the law, and violations can come with sizable penalties. In addition to enforcement by the New York State Department of Labor (NYSDOL), NYLL Section 215 provides a private cause of action for current and former employees to recover monetary damages from employers who have violated Section 215. Monetary damages include back pay, liquidated damages, and attorney's fees in addition to civil penalties that can be issued by NYSDOL of up to $10,000 for the first violation and $20,000 for repeat violations.
New York Paid Family Leave Law Expanded to Include Siblings
The list of family members under the New York Paid Family Leave (NYPFL), as of January 1, 2023, will include siblings with serious health conditions. Under New York's amendment to the NYPFL, "siblings" is defined as an employee's biological, adopted, step, and half-sibling(s)-regardless of whether they live outside of New York State, or even outside of the country. This expansion is in addition to the currently covered spouse, domestic partner, child, parent, parent-in-law, grandparent or grandchild with a serious health condition.
Employers Should Check Obligations Under New York's Electronic Monitoring Law
This past year saw private sector New York employers facing new disclosure requirements for electronic monitoring of employees under amendments to Civil Rights Chapter 6, Article 5, Section 52-c*2.
Effective May 7, 2022, New York employers are required to:
Provide prior written notice to all employees subject to electronic monitoring (including, but not limited to, any and all telephone conversations or transmissions, electronic mail or transmissions, or internet access or usage by an employee by any electronic device or system) upon hiring.
Obtain an acknowledgement from employees that they have received the required notice; and
Post a notice of electronic monitoring "in a conspicuous place which is readily available for viewing" by employees that are subject to monitoring.
Non-competes in New York
New York employers should be mindful that in New York, a non-compete is only allowed and enforceable to the extent it (1) is necessary to protect the employer's legitimate interests, (2) does not impose an undue hardship on the employee, (3) does not harm the public, and (4) is reasonable in time period and geographic scope. An employer's legitimate interest may include protecting an employer's trade secrets and confidential information and preventing employees from taking specialized skills they gained on the job to a competitor. Critically, the restriction must be no greater than necessary to protect the legitimate interests of the employer.
Recent case law has strongly upheld these requirements. A notable example is a recent decision by the Supreme Court of New York. The Court denied a motion for an injunction that sought to prevent an employee from working at a competitor despite the existence of a restrictive covenant because enjoining the employee from working at the competitor was broader than necessary to protect the employer's legitimate business interests.
Stay tuned, as this particular area of law is currently receiving significant attention nationwide.   Courts are increasingly finding these clauses to be generally impermissible, potentially subjecting employers to penalties.
Employers Must Provide Pay Ranges in Job Postings Under New York City Pay Transparency Law Now-and under New York State Pay Transparency Law Beginning September 17, 2023
New York City employers are already feeling the impact of having to meet the requirements of New York City's new pay transparency law, which went into effect on November 1, 2022. Now, employers across New York State will also have to comply with salary transparency requirements. Governor Hochul signed New York State's salary transparency bill (S9427A) into law on December 21, 2022. Employers should begin to prepare now for the law's September 17, 2023 effective date.
New York State requires record-keeping. Covered employers under the New York State law are required to maintain records of the history of compensation ranges for each job, promotion or transfer opportunity and the job descriptions for those positions, if they exist.